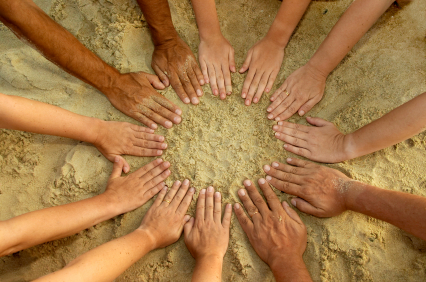 We have an opportunity for a General Manager experienced in the Pet Resort, Hospitality or Restaurant industries, to join our growing company in Salt Lake City, Utah. We have a three phase hiring process. Only those who complete all phases will be considered for employment.
Phase 1 & 2: Overview + Vision + Application (below) and Phase 3: Hiring Seminar

Only online applications will be accepted.
Job Description
As a leader of a small to mid-sized team with seasonal turnover, you'll be responsible for establishing and achieving targeted sales and profit levels for the Resort, through the implementation, management, and upholding of company policies, procedures, programs, performance standards and values. You'll train, motivate, and develop the Resort team. You'll ensure that the customer's service experience and the employee's work experience are exceptional. Profitability and operational quality are key points to success.

Scope of this position
Reports to the company owner.
Must have 3+ years experience in pet industry, hospitality or restaurant management or other relevant sales/management experience.
Position requires a varied schedule that will include weekends and/or holidays.
Responsibilities and Duties
Directly supervises all company management, indirectly supervises all staff during all hours of Resort operation. Directly accountable for all administration and operations, ensuring execution of all employee duties to guarantee maximum guest satisfaction and a quality work environment.
Comfort with and proficiency in leading a diverse team through the normal demands of a service focused business.
Responsible for achieving planned profit levels while ensuring maximum guest satisfaction.
Plans and analyzes staffing levels, ensuring sufficient development and training for all employees, including management.
Plans and analyzes the administration and operations of our facility.
Ensures that all employment activities to include staffing (hire/separation responsibilities), scheduling, training, and performance reviews are conducted according to established procedures and in compliance with all legal requirements.
Approves and recommends salary increases. Oversees and coaches managers handling of employee relations, including on-the-job coaching, informal counseling, performance reviews, corrective actions and separations.
Ensures our facility's compliance to productivity and service standards with a sufficient number of well-trained employees. Establishes standards where none exist.
Ensures proper management of the facility and equipment through preventive maintenance, energy conservation, repairs, security measures, and adherence to safety and sanitation requirements.
Prepares and reviews financial reports.
Anticipates, identifies and corrects system breakdowns to achieve guest and customer satisfaction. Responsible for all communication with regard to system breakdowns and deficiencies.
Accountable for accurate financial data to include: payroll, cash and receipts, productivity, supply costs, security of funds, and operating expenses.
Responsible for all our facility's assets.
Required, under certain circumstances, to perform/assist all functions for all positions in our facility.
Keeps owner adequately informed about operations, opportunities for improvement, growth, and efficiencies.
Required Skills
Strong leadership presence with employees who may be early in their careers
Genuine passion for pets and their owners.
Genuine liking for people with a desire to create a courteous, friendly, professional work environment.
Ability to train, motivate and manage employee performance consistently and fairly, using praise and corrective actions as appropriate
Ability to develop management team by delegating day-to-day operations and coaching assignments
Strong oral and written communication skills, attention to detail, planning, and organizational ability, and a "High Touch" customer service attitude.
Maintain excellent relationships with customers.
Ability to manage quality services and control expenses, particularly payroll expenses.
Strong budget, forecasting, and cost control skills. Ability to produce consistent profits.
Understand how day-to-day operations impact P & L
Flexible enough to adapt to change and skilled enough to manage it.
Ability to evaluate and improve work flow processes and procedures.
Planning, analysis, time management skills integrated into management style
Analytical, solution oriented approach to business and operations problems
Computer literate with ability to use internet, e-mail, Word and Excel spreadsheets in a professional setting
Desired Experience and Education
At least 3 years prior managerial experience at the GM level, managing minimum $1.5M sales revenue.
Currently working as GM or higher
Excellent work history and references with a record of career progression
Associates or Bachelor's degree in Business or related area
Step 1: Read Our Strategic Vision
Step 2: