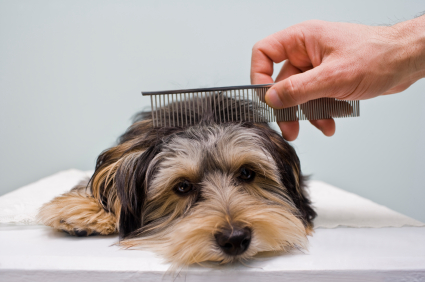 We are looking for YOU: An Amazing Groomer!
---
Your Goals
Do you want to build something extraordinary with your grooming skills?
Do you want, more than anything else, to find a place that appreciates your skills, talents, and vision?
Do you want to grow a team where working together produces happier customers, healthier dogs, and more profit that you could ever produce on your own?
---
Let's Get You Started!
Step 1: Our standard job description for you to review.
Step 2: Please read our Perfect Customer Story
Step 3: Fill out your online application
Only applications from THIS web page will be accepted. No emails, faxes or phone calls.
---
Job Description
Canine Kingdom premier dog daycare, boarding and grooming facility is currently seeking an Experienced Groomer to join our team. We are seeking an individual that is team oriented and has excellent communication skills with fellow colleagues, clients and the community. Being compassionate and empathetic comes natural to this kind, happy and fun to work with professional. As a detailed and precise hard worker, the right candidate is self-motivated and accepts feedback well. Eager for more responsibility, this self-sufficient multi-tasker is also calm and smart.
Candidates must demonstrate the following professional attributes:
Have certification from an accredited grooming school & at least 1 year of professional grooming experience or have apprenticed under a certified groomer for at least 3 years.
Proficient in all dog breed specific cuts and styles
Knowledgeable with all grooming techniques including hand scissoring
Confident in ability to work around all dog types, breeds & temperaments
Cat grooming is a plus & creative groomers are welcome
Handle outbound calls when grooming is complete
Professionally greet and understand client needs during the check-in process.
Accurately enter grooming information into database
Additional Qualifications:
Career stability
Multitasking ability
Computer literate
A genuine love & respect for dogs and cats
Experience in a fast-paced environment
Be dependable, punctual and responsible
Respectful and possess cultural awareness & sensitivity
Physical Requirements:
Ability to lift pets weighing up to 40 pounds
Handle animals weighing up to 150 pounds
Work standing, walking and bending for 8 hour shifts
Canine Kingdom is a fun and enjoyable place to work. We provide ongoing education in best practices of Animal Care and Dog Communication, and advancement opportunities for motivated individuals. Compensation is based on experience and qualifications and significant income opportunities are available. Candidates will work with colleagues and report to the Owner, General Manager and Managers.
Interested candidates can fill out an application in person or email their resume along with professional references. All employees must submit to a background check.
NEXT STEPS…

Step 1: Read Our Strategic Vision
Step 2: Fill out the Application